HOTEL
villa rosa riviera
A stone's throw from the sea, it's always right there in front of you, so close you can caress the early morning breeze. On Rimini seafront in Marina Centro, in the heart of Viale Amerigo Vespucci, stands the Hotel Villa Rosa Riviera, an elegant, comfortable 4-star hotel, suitable for every type of holiday. Hotel & Co is our philosophy: just like a mother with her children round about her, there are many entities, inside the Hotel Villa Rosa. Two different restaurants, one for breakfast and lunch and one for dinner, the iPersonalTrainer gym with specific programmes tailored to your needs, and the Wellness & Ayurveda Centre. All this has been designed to make you feel good at any time during the day. Whether you are the new type of backpackers, families, business travellers to Rimini, or a couple who simply want to spend a relaxing time having fun on the Riviera Romagnola, you are in the right place: we are here to make sure you have an unforgettable experience with, at its centre, the only wealth we have – time devoted to ourselves. Welcome to the Hotel Villa Rosa Riviera, welcome to your home.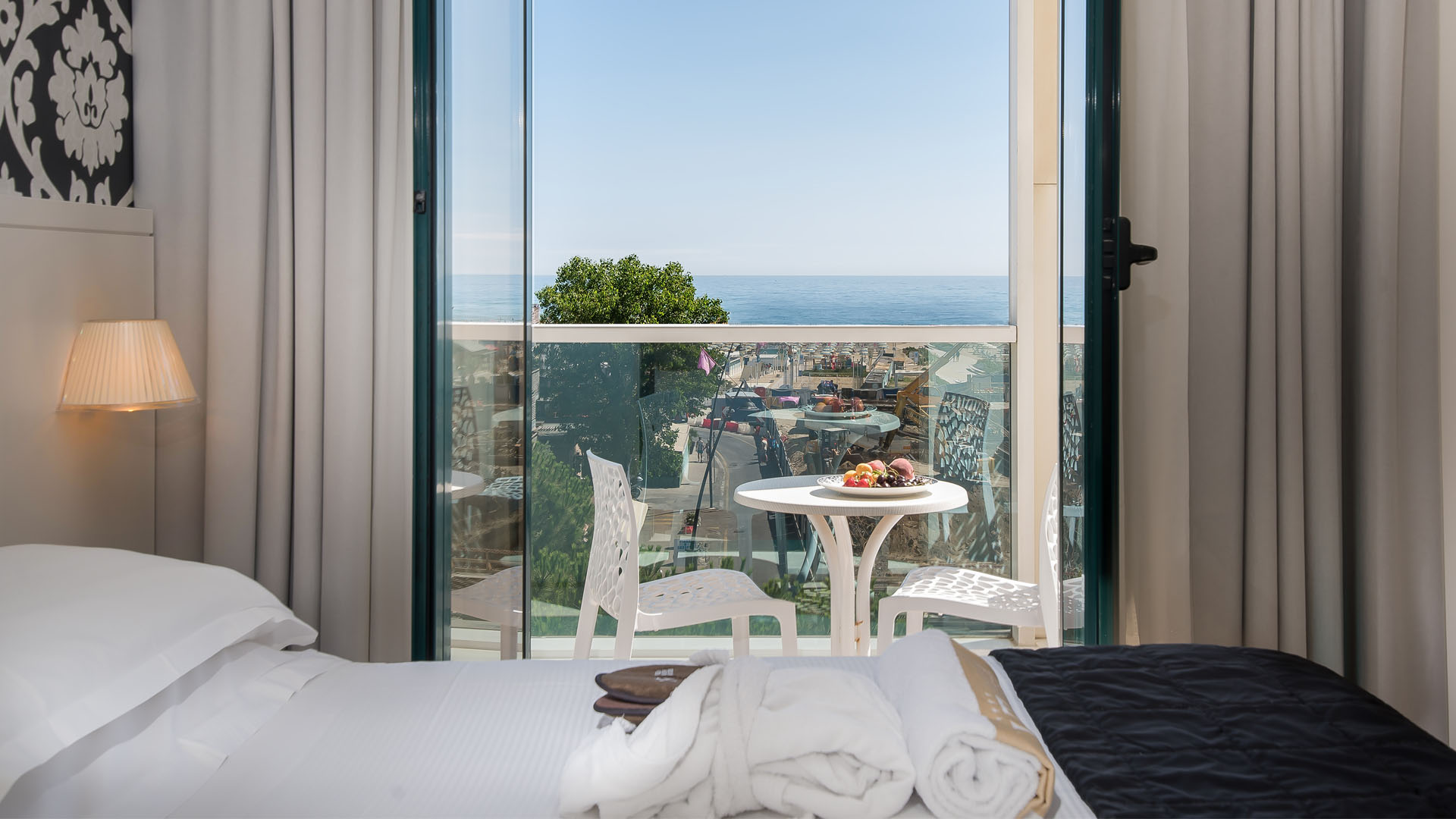 HOTEL
VILLA ROSA RIVIERA
The 4-star Hotel Villa Rosa Riviera has 60 rooms, 1 conference room, an elegant restaurant, private wellness suite with personal trainer using specific programmes tailored to every need, and a massage centre with specially-trained staff.
You will have the chance to get all kinds of beauty treatments and a panoramic terrace overlooking the sea. Guests can use the secure car park for a fee, and can also enjoy free Wi-Fi for the duration of their stay.
The Hotel Villa Rosa Riviera is ideal for both business travellers and travellers who want to spend a relaxing time having fun on the beautiful Riviera Romagnola.
4-star Hotel Villa Rosa Riviera in Rimini is at your disposal to organise and advise you on the many and diverse activities in
Rimini
and further inland.
BEST RATE GUARANTEED
OUR LATEST OFFERS
WHAT THEY SAY ABOUT US
REVIEWS
RESERVATION ENQUIRY

The staff at the Hotel Villa Rosa Riviera are happy to assist you with a tailor-made quote.