HOTEL
villa rosa riviera
On the beach of Marina Centro, in the heart of Viale Amerigo Vespucci, Hotel Villa Rosa Riviera 4 Star offers its guests an unforgettable stay in a nice, stylish and comfortable environment thanks to the experience and tradition that has always characterized the Romagna, with particular attention to the evolving needs of its customers.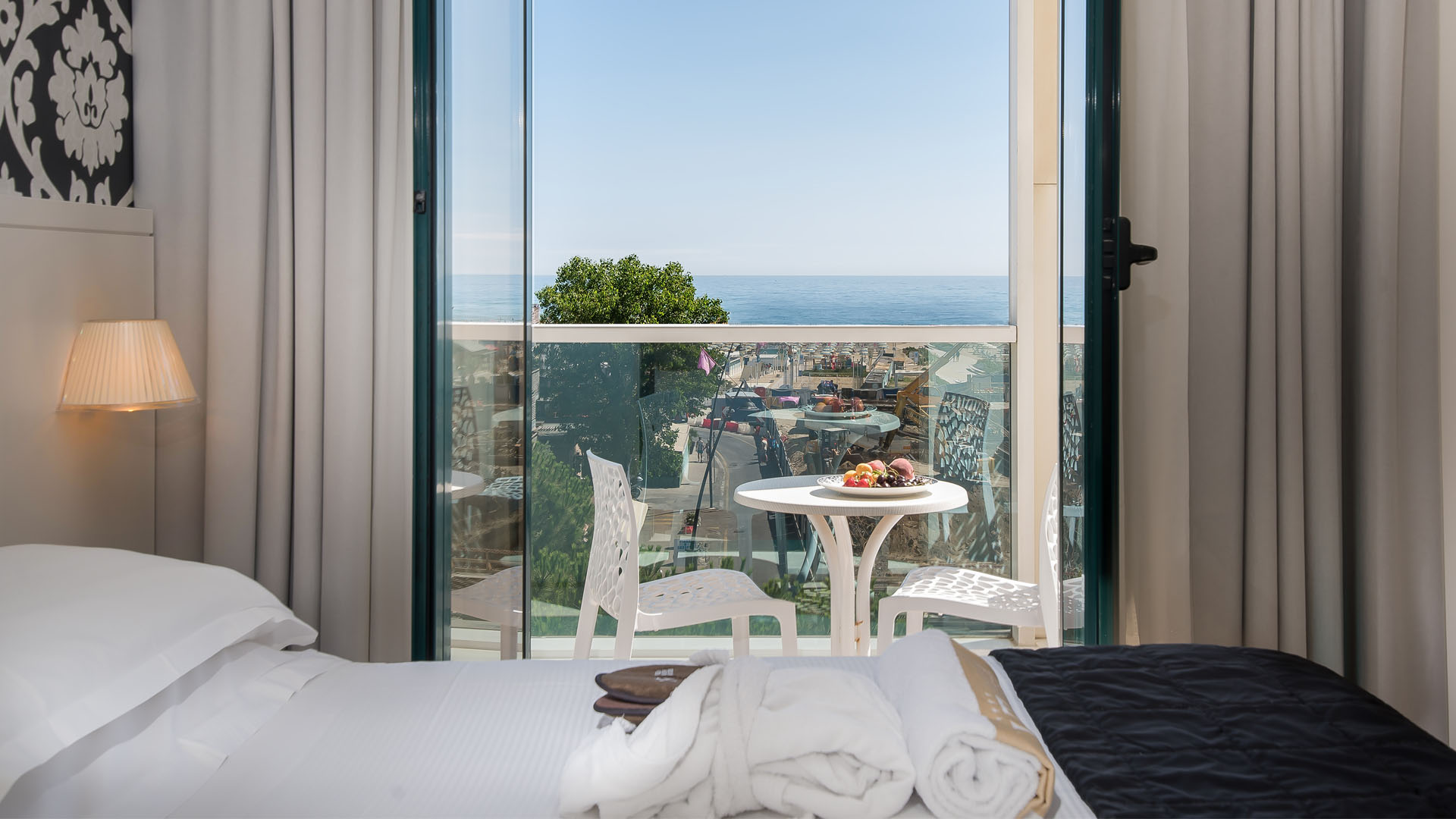 HOTEL
VILLA ROSA RIVIERA
The Hotel Villa Rosa Riviera 4 Star has 60 rooms, a fine restaurant, wellness private room equipped with personal trainers with specific programs customized to every need, and a massage center with professional staff.
The Hotel Villa Rosa Riviera is ideal for both business travelers and for those who want to enjoy a period of relaxation or fun in the beautiful Riviera.
4 Star Hotel Villa Rosa Riviera di Rimini is at your disposal to organize and advise many and varied activities of Rimini and surroundings.
BEST RATE GUARANTEED
OUR LATEST OFFERS
RESERVATION ENQUIRY

The staff at the Hotel Villa Rosa Riviera are happy to assist you with a tailor-made quote.